The Philadelphia Flower Show -The Garden Electric- @ Philadelphia Convention Center- March 4-12, 2023
The Philadelphia Flower Show returns to Convention Center-The Garden Electric.
"We look forward to seeing old friends and meeting new ones, thank you to all that have reached out to see if we will Bee there! and we look forward to catching up with all."
The Garden Electric theme has us "buzzing" to see the magical transformation that happens to the Convention Center. It is inspiring, always new -and somewhat mystical -how horticulturists and gardeners create a never-ending pallet of color and vibrant floral life that feeds those senses.
What to Expect from the 2023 Philadelphia Flower Show
This year the show is more of a guided tour, like a "winding promenade," which will snake around the convention center, hitting every featured garden designed by exhibitors across the country. For the first time in the show's history, several exhibition designers will be constructing gardens of up to 3,000square feet.
A featured garden that I am looking forward to experience is Treeline Designz's principal and founder Iftikhar Ahmed. He will design and construct a 3,000-square-foot exhibition using locally grown plants and flowers to create a garden which pays homage to "children of war," specifically, children who are currently suffering in Ukraine. Ahmed says that he got the idea of creating a forest-inspired garden using moss, water, plants, and lighting from his Ukrainian friend's 6-year-old daughter, who would go into the woods to find "the peace fairy," an imaginary entity found in the woods who her grandmother said would protect her during the turmoil of war. Ahmed will construct the fairy's house amidst the plants and flowers.
Ahmed has said "I would like to tribute this garden to the children of war throughout the world because things are happening and nobody talks about the children out there suffering and dying," Ahmed says of his design. "[The children] get diseases and they are displaced from their homes. They don't see their parents, or their parents die. These are all things that are quite painful. So I thought about that, and then I ended up saying, 'Okay, let's create that garden."
This garden and fairy display is near and dear to my heart, as my father and grandparents originated from Kyiv. My own family survived WWII and my Mom, having lived as a child near Dresden, still recalls the serenity of the woods, and her childlike imagination helping to distract her from the reality of the times.
The theme featured exhibit from Ill Exotics, led by Franco Franchina and Chris Urban, is an 850-square-foot exhibit which directly reflects "The Garden Electric" theme. The two are constructing a Studio 54–esque installation paying homage to disco culture of the late 1970s to early 1980s in Manhattan. They will be dressing mannequins in plants, moss, and flowers to make it look like they are enjoying a night out the dance floor. The "DJ Booth" will be represented by a 1 60-gallon aquatic tank full of water and live aquatic plants, and the "dance floor" will be a platform of foggy water to make it look like you're dancing on clouds.
"It's about that electric moment that you have when you have that connection with nature,"Urban says. "We took that and flipped it to the electric moment that you have when you are on the dance floor. So we're doing a Studio 54 rendition taken over by the jungle."
Community Engagement with Black Girl Florists Network
The 2023 Philadelphia Flower Show will also be first time that a Black team of designers will create an exhibit, with the organization Black Girl Florists Network bringing around a dozen Black women from across the country to participate in making a 600-square-foot installation. We are truly proud to be a vendor and more than that part of the PHS extended Community.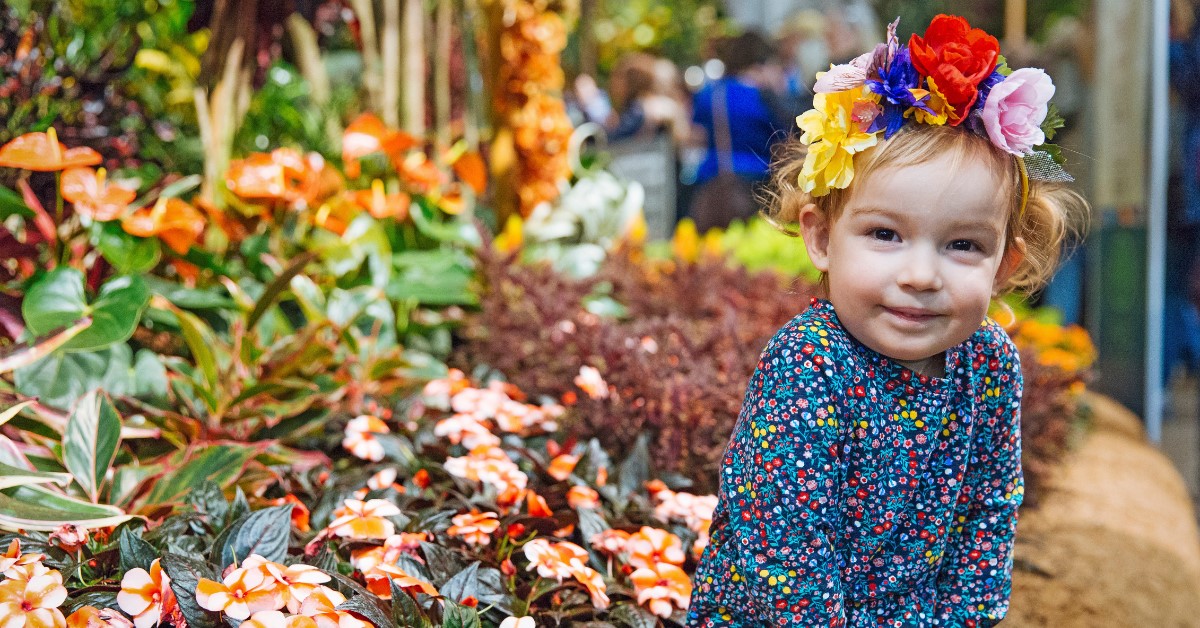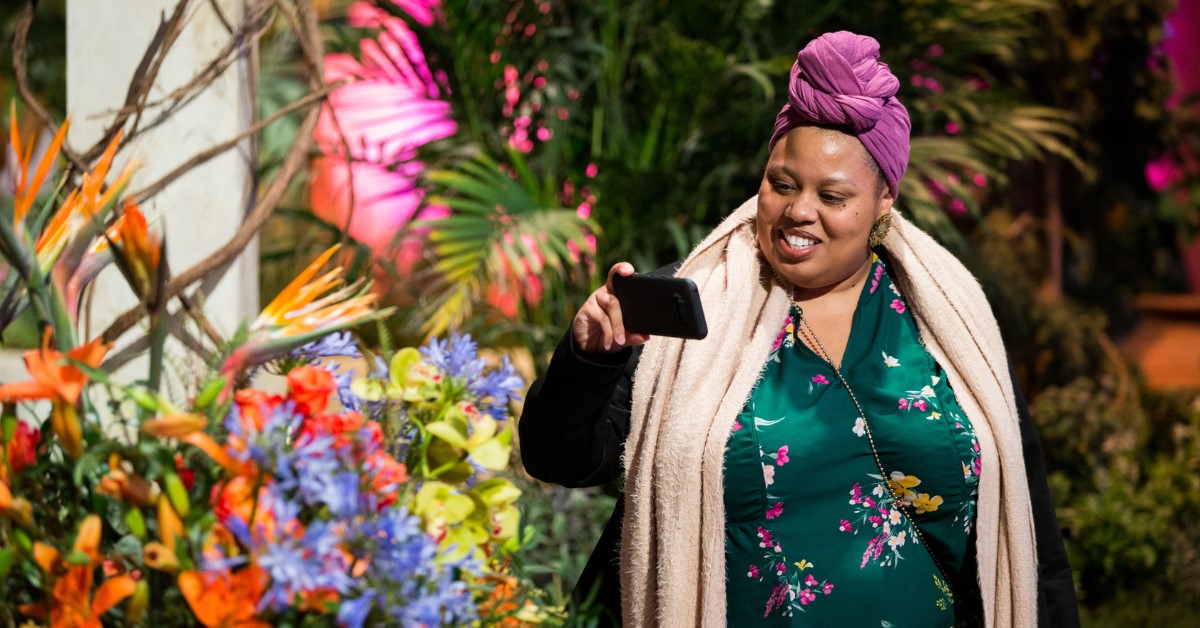 Come find us @ Honey Buz booth 722
This is our Year 3 and we are grateful to be part of the Philly Flower Show 2023. With so many amazing meaningful displays and having been outside at FDR Park for 2 years, we look forward to being in center city again.
As part of our tradition, we are adding some new products to Honey Buz that we are releasing for the Flower Show. We appreciate everyone's feedback, and our goal is to make products that provide a wellness feature and offer true care for skin and hair.
We have our fan favorites like XO Honey Lotion and Honey Buz CBG and Honey Soap, as well as some surprise fun additions. And we LOVE your input, we listen to your requests to create beauty solutions that serve us well -while staying naturally buzzed and free of chemicals and dyes. This year we are expanding by creating some additional bath and body solutions too.
Hair care has been our focus from the beginning, and this includes looking at natural scalp treatments for dandruff, dryness, thinning and how we can blend old sacred herbal knowledge with new wisdom of homeopathic solutions. We will keep you informed -as we understand there are unique opportunities to serve clients with better solutions for long term focused results.
Honey is a great known remedy, and all our products have pure honey and /or beeswax from the Honey Buz apiary that our honeybees provide. We help care and nurture the process, and this is part of nature's cycle and natural offerings. In turn- supporting Honeybees supports us, pollinators are needed to ensure crops mature and replicate and farmers that grow our many botanical ingredients appreciate and support our hives as well.
We are busy bees this week and the next buzzing around getting ready for this great event, and so happy to be in Philly again.
Bee sure to say hello and check out our latest product releases- look forward to seeing you all soon!
Key Website Links
 PHS corporate website: https://phsonline.org/
 Flower Show ticketing web page (shortened): https://phsonline.org/