On Earth Day - Buzz About Honey - The Healing Powers of Honey- Author Cal Orey
On Earth Day weekend we have been busy in the Honey Buz Apiary.
Getting ready for Spring expansion as bees are already flying -visiting millions of new flowers that make one pound of Honey. Flowering trees, clover, dandelions are all visited in the Hudson Valley are, waking up from winters slumber.
Finally, Spring- where you will see our products popping up at markets and specialty shops, and as well events.
We are buzzing on new product editions well -Honey always is our feature as well as Hemp.
Am excited to share information on this amazing book
The Healing Powers of Honey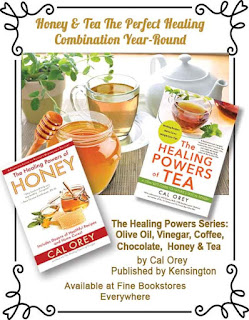 The Healing Powers of Honey and thank you to Cal Orey the author for your sharing and caring.
Selling hundreds of copies of "The Healing Powers" series the best things truly do come from nature.
Did you know that Cal Orey has released a series of healing power books all around natural healing?
The amazing fact is that each one of her book's notes Honey.
Yes, Honey the ancient "nectar of the Gods" has been a cure-all for decades. Cal Orey draws on interviews with doctors, researchers, and beekeepers to reveal the true power of this golden nectar.
Honey for skin care is known for healing cuts and scrapes and fighting wrinkles. Raw Honey has incredible antibacterial potency-and great for treating skin infections. It is the most important reason that we use this natural healer in all of our products. We source from our apiary and local beekeeper community. We ensure natural purity.
At Honey Buz Inc we take honey to the next level blending with local farm sourced Hemp and numerous botanicals all complimentary to providing true care for skin and hair.
Save your Body, Save your Hair and Save the Planet. There is power also in our intention to deliver the best products for wellness and healing that we can. We like to keep you informed and reading labels and asking about ingredients that are used on yourself. We want to create a difference for all of us.
We are grateful for all that keep Earth Day in high esteem and appreciate sharing the knowledge of natural healing and results driven beauty and wellness.