Honey Buz Announces Release of Salon Quality Shampoo and Conditioner Bars -Press Release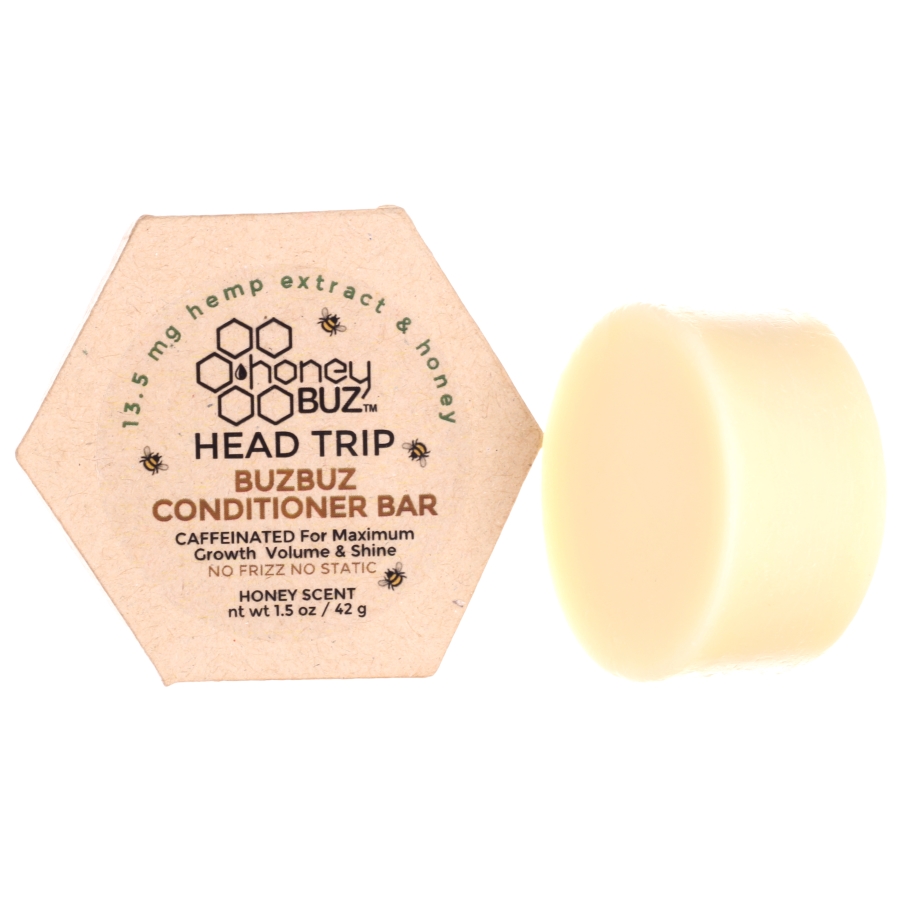 Honey Buz Announces Release of Salon Quality Shampoo and Conditioner Bars
Thursday, July 9th 2020, 8:53 AM CDT
Honey Buz announces release of all natural Hemp & Honey Shampoo and Conditioner Bars. No chemicals, No preservatives, pure natural luxury for amazing hair. Natural Solid Bars, biodegradable and full spectrum - your purchase helps Save the Planet, and your Hair.
New York, NY, July 09, 2020 --(PR.com)-- Honey Buz announces a new line of natural salon quality Hemp and Honey Solid Bars Shampoos, Conditioners, and Cleansers. Locally sourced, all natural blend of honey and full spectrum hemp with No Chemicals, No Preservatives, No additives, this salon quality product is concentrated and the biodegradable box saves two bottles in plastic waste.

Cindy Allyn of Honey Buz is a beauty specialist that developed this amazing Solid Bar line along with a beekeeper to provide the natural goodness of Hemp and Honey blended with locally sourced ingredients. In search of true chemical and additive free products, Cindy decided to create toxic free Shampoo and Conditioner Solid Bars with qualities like no other. There are No Chemicals, No Additives and No Preservatives. The zero waste packaging and the fact the Honey Buz Solid bars are not watered down, saves resources in manufacturing.

Head trip over the new BuzBuz Caffeinated Shampoo Bar for Fine Hair. It takes your hair to new heights and has caffeine. This bar is formulated to increase growth, volume and shine. Features 25 mg of Full Spectrum Hemp. This salon quality shampoo is sulfate free, completely color safe and it lathers up. It comes packaged in a signature biodegradable honeycomb box.

BuzBuz Caffeinated Conditioner compliments the shampoo and is formulated to de-tangle yet rinse clean and it won't weigh your hair down. No frizz & no static. Features 25 mg of Full Spectrum Hemp.

SmoothBuz Shampoo and Conditioner Bars are silicone free, yet eliminates frizz and flyaways even in dry color treated curly hair. It features 25 mg of Full Spectrum Hemp Oil and Honey, No Shea for those with nut allergies - this formula is long lasting. All Honey Buz products have an amazing soft signature honey scent, no heavy perfumes, and no Dyes.

This company cares about the rising pollution in air and water and delivers natural yet hip hair care products. Zero Waste is part of the plan.

Honey Buz welcomes you to "catch the buz"; they will be adding new products over the next few months. By eliminating chemicals and watered down toxic products and embracing Honey Buz 100% natural Shampoo and Conditioner Bars, we can Save our Hair, Save our Body, and Save the Planet!
Contact Information:
Honey Buz
Cindy Allyn
845-597-6027
Contact via Email